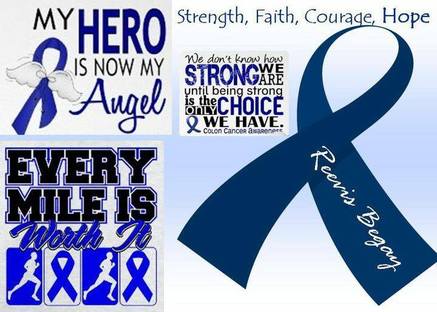 Nihits'ii baa'a'daholya'
"TAKE CARE OF YOUR HEALTH"- Reevis Begay

This is the message, Reevis left with family and friends in the last days of his life.

No one in the family had been diagnose with cancer until Reevis' diagnosis. We had no knowledge of what colon cancer was, let alone any type of cancer. Hopefully, with this website and foundation we can save the lives of others. So, they do not have to experience the pain of seeing a loved one go through what Reevis went through for three months.




---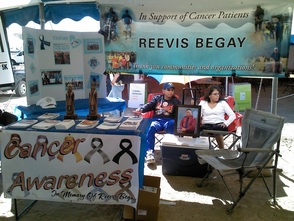 2013 Shiprock Marathon Health Expo
After the passing of Reevis, we are hearing more and more of our native people being diagnose or losing their life to colon cancer.

Colon Cancer Prevention and Early Detection
Living a healthy lifestyle can help reduce your risk of colorectal cancer. But regular screening is also important. Testing can often find colon cancer early, when it's most treatable, or sometimes even prevent it altogether.


---
---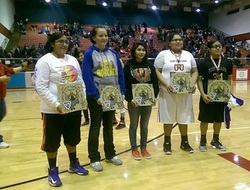 NEW MEXICO HIGH SCHOOL DISTRICT 4A SCHOLAR AWARDS

5 of the 6 recipients of the Reevis Begay Foundation Scholar Awards for New Mexico High School District 4A Girls Basketball. These student athletes had the highest GPA from their respective teams. Thanks to brother, Chris for presenting these awards on behalf of RBF on Friday, February 27, 2015 during the District 4A Championship game at Shiprock High School. Recipients are L to R: Zuni High School-Shanell Leeka, Bloomfield High School-Jasmine Sappington, Wingate High School-Nizhoni Young, Shiprock HIgh School-Shjantal Grey, Kirtland Central High School-Leondra Begay. Not pictured Thoreau High School-Taylore Lengal.


---